The deal
1 session of 3-hour 20-minute lymphatic drainage massage for $108 (rrp. $1,500)
1x 1-hour lymphatic drainage massage
1x 1-hour Infrared lymphatic body treatment
1x 1-hour silkworm peptide moisturising treatment
1x 20-minute hyaluronic acid hand treatment
1x Caviar or ginseng skincare product
3 sessions of 3-hour 20-minute lymphatic drainage massage for $208 (rrp. $4,500)
3x 1-hour lymphatic drainage massages
3x 1-hour Infrared lymphatic body treatments
3x 1-hour silkworm peptide moisturising treatments
3x 20-minute hyaluronic acid hand treatments
1x Caviar or ginseng skincare product
3 sessions of 3-hour 35-minute lymphatic drainage massage + slimming treatment for $308 (rrp. $18,000)
3x 1-hour lymphatic drainage massages
3x 1-hour Infrared lymphatic body treatments
3x 1-hour silkworm peptide moisturising treatments
3x 20-minute hyaluronic acid hand treatments
3x 15-minute slimming treatments
1x Caviar or ginseng skincare product
6 sessions of 3-hour 35-minute lymphatic drainage massage + slimming treatment for $408 (rrp. $36,000)
6x 1-hour lymphatic drainage massages
6x 1-hour Infrared lymphatic body treatments
6x 1-hour silkworm peptide moisturising treatments
6x 20-minute hyaluronic acid hand treatments
6x 15-minute slimming treatments
6x Caviar or ginseng skincare products
New Beauty
Striving to deliver optimal performance in service and beauty care to clients around the Kowloon district, New Beauty provides pampering and therapeutic treatments from slimming and massages to skin-specific facials. Skilled therapists sit through sessions of lymphatic drainage massages that utilise firm strokes and calculated kneading to rid the body of toxins and improve blood circulation, firming facials that help cleanse and tighten skin improving its elasticity, and body sculpting treatments using US FDA- and European CE-certified products and machinery to target and burn fat while helping reduce its accumulation. Patrons can unwind atop comfortable spa beds and leave worries at the door of any one of New Beauty's 10 outlets.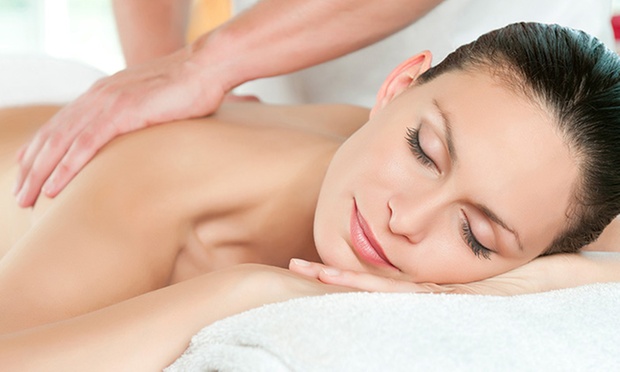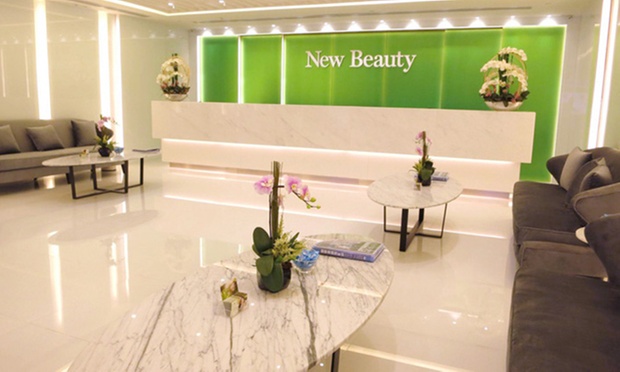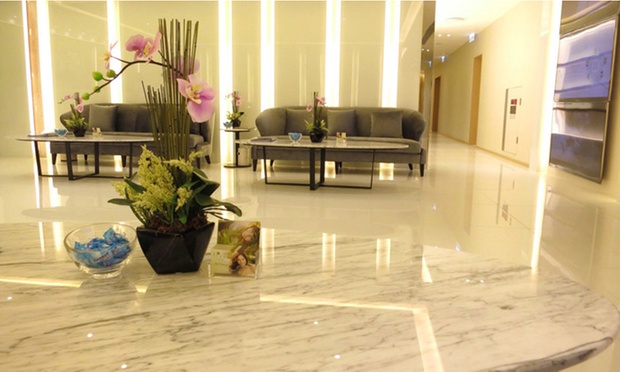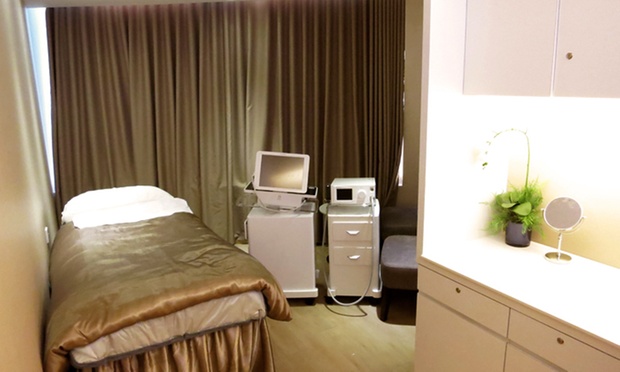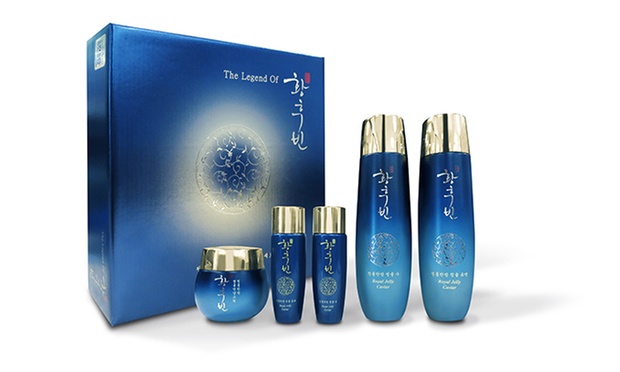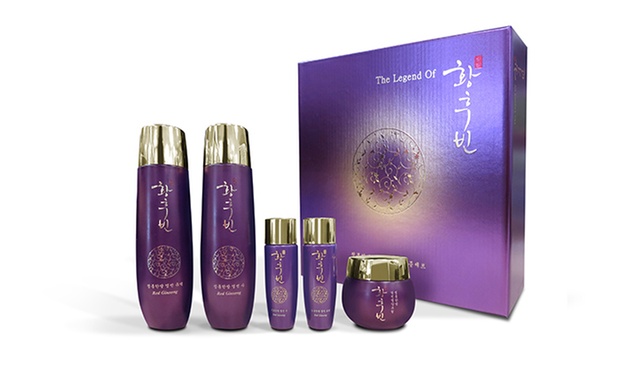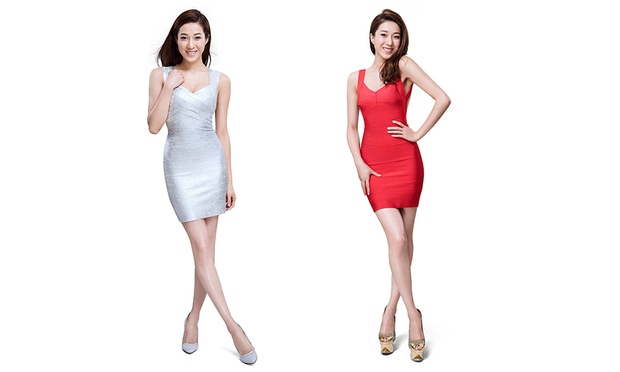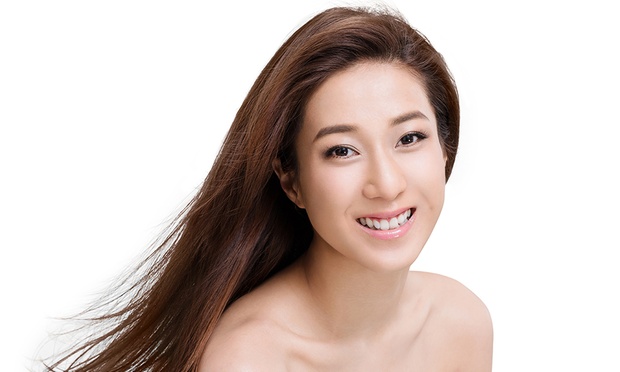 006C0000011SiX9IAK
Helps relax and remove toxins from body while assisting in lymphatic drainage and improving blood circulation.
Uses US FDA- and European CE-certified products and machinery.
Located at 9 outlets including Causeway Bay.
GENERAL
Valid within 60 days from date of purchase.
Redeem first session within 60 days after purchase, and remaining sessions within 120 days (option 1 & 2) / 150 days (option 3 & 4).
Valid Mon - Fri: 11am - 8pm / Sat: 11am - 7pm / Sun and public holidays: 11am - 6pm.
Limit 1 Groupon per person.
For first-time female customers or those who have not visited for the past 6 months, aged 18 and above only.
Please check with merchant for valid dates during festive holidays.
Booked session will be counted as used for absentees and no extra time for latecomers.
Gift will be given to patrons upon completion first treatment, once only.
REDEMPTION LOCATIONS
3rd Floor, Soundwill Plaza 1-29 Tang Lung Street, Causeway Bay.
Room 1011-12, 10/F, Tower 2, Silvercord, 30 Canton Road, Tsim Sha Tsui.
Rm 3001, 30/F, Langham Place Office Tower, 8 Ashley Road, Mong Kok.
Room 910, 9/F, New Town Tower, Sha Tin.
Rm 608, 6/F, Nan Fung Centre, Tsuen Wan.
Flat 1008,10/F,11 Tai Tong Road, Kwong Wah Plaza,Yuen Long.
Flat 2001, 20/F, Parklane Square, Tuen Hi Road 2, Tuen Mun.
11/F, Nam Wah Commercial Building, 89 Av. de Almeida Ribeiro, Macau.
Unit 9-11A, 15/F, Millennium City 5, 418 Kwun Tong Road, Kwun Tong.
REDEMPTION INSTRUCTIONS
1 day reservation required.
Rescheduling / cancellation must be made at least 3 hours prior to original booking (one time only).
Call 2385 1888 .
Printed Groupon must be presented.
Please see the
Universal Fine Print
Redeemable until June 20th, 2016